ateBag / Softbag mobile carrying bags
Our mobile carrying bags are extraordinarily well-suited for the flexible transportation and charging of notebooks, tablets and cell phones.
The light and soft ateBags  is made of robust, soft material and provides space for five tablets. These bags are well suited for transportation and safe storage. The inserts can be customised, allowing expansion up to a maximum of ten devices, including charging on request (USB-A, USB-C).The bags are lined inside with foam, have a closing top cover as well as a snap on the back and a zipper.  A Softbags provides space for five tablets and will be charged in the ateWall or in an ateCase.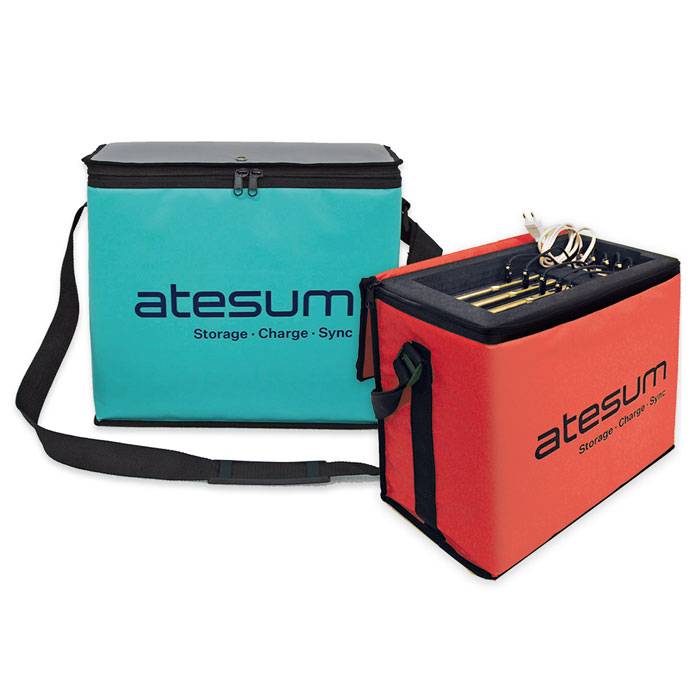 ateBag / Softbag
Soft bag for carrying and storing up to five tablets, with lined interior compartments. Available in the colours red, blue, yellow, green. Handy and with adjustable carrying strap. Also available with a handle.

Case for 5 tablets (28 mm) + USB-A or USB-C charging
Exterior dimensions: 400 x 210 x 350 mm (LxWxH)
Number of shelf drawers: 5
Drawer dimensions: 230 x 28 x 290 (LxWxH)
Weight: ca. 2,3 kg, with foam insert, without devices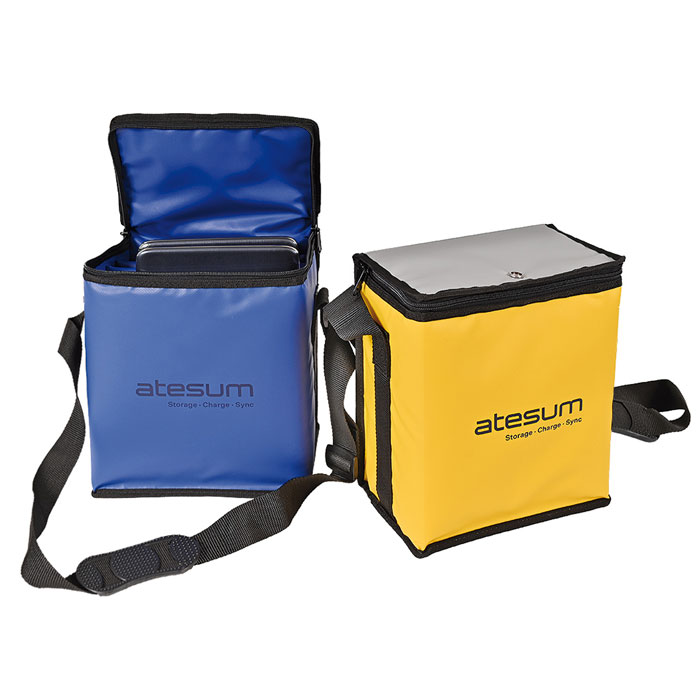 Softbag
Technical details

Exterior dimensions: 240 x 160 x 180 mm (LxWxH)
Number of compartments: 5
Dimensions of compartments: 220 x 20 x 240 (LxWxH)
Weight: ca. 1,0 kg, with foam insert, without devices