ateLocker Wall cabinets
ateWall Wall boxes
Our wall cabinets with lockers for storing and charging notebooks, tablets and cell phones provide high security.
The ateLocker is a wall cabinet with locking compartments in which various electronic devices can be stored under lock and key and charged at the same time. The front doors can be equipped with different locking mechanisms. Other options such as glass inserts are also possible. The bottom surface of the compartment is approx. 40×45 cm (WxD), the height 11 cm. Permanently installed on the wall, the 12 compartments per cabinet unit are individually lockable. A master door allows to open all compartments at the same time. Each individual compartment is equipped with 2 power sockets (CH or EU) as well as an additional 2 USB sockets (USB-A and C). Several locker units can be assembled to form larger units. One power connection is sufficient per three locker units.
The fixed wall cabinets are the alternative to case or cart solutions. With series of several lockers lined up, several classes get their lockers at the same time.
Wall cabinet for 12 locker units
Wall box for 16 tablets or 4 Softbags each for 5 tablets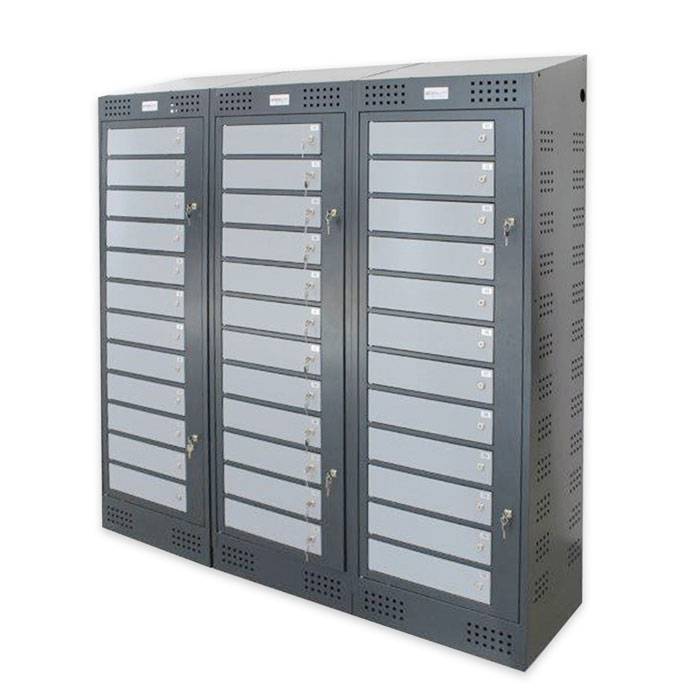 ateLocker
Technical details

Wall cabinet for 12 locker units
Exterior dimensions: 580 x 450 x 1840 mm (WxDxH)
Weight: ca. 56 kg, without devices
Clear space between shelves: 400 x 420 x 100 mm (WxDxH)
ateLocker

The ateLocker wall cabinets can be assembled in any combination and also be built together into a single, complete wall cabinet unit.
– max. three in a row
– variable doors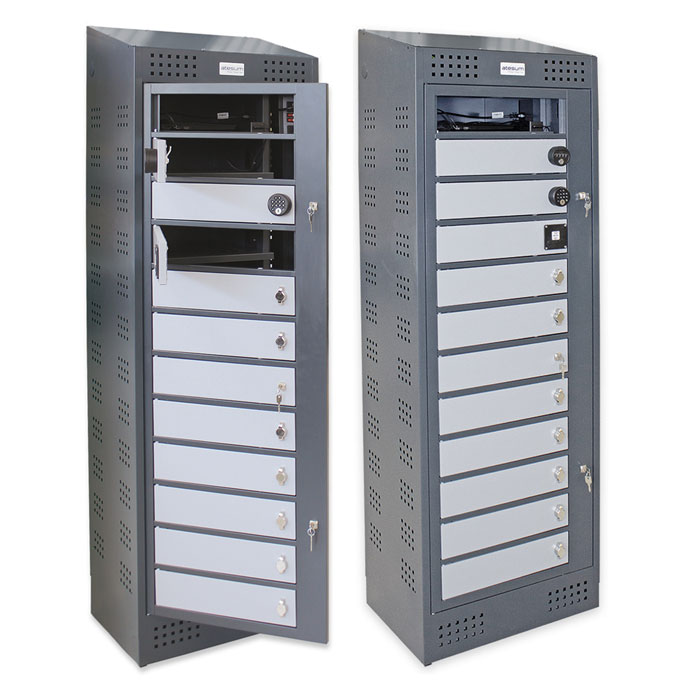 ateLocker
Profit from our various and tested locking mechanisms. Whether a combination lock or a conventional locking system, contact us.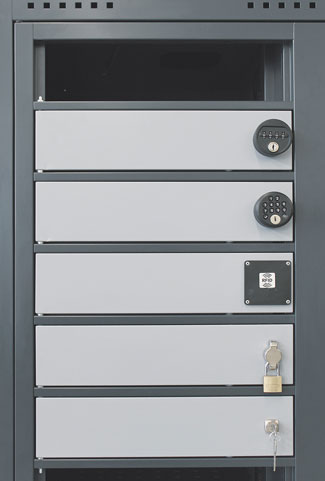 Our small, lockable wall box is outstandingly well-suited as a fixed installation along a wall in a well-accessible area.
The ateWall is a small, compact and lockable wall box for max. 16 tablets. They can be charged in it or also be synchronised. The heat that is emitted during the charging process is bled off by natural air circulation. Optionally, an active-fan can be installed. Using an access point, the devices can be accessed directly via WLAN. The wall box also provides the capacity to store up to four Softbag. Three of these can be actively charged or synchronised simultaneously. The devices are charged in the softbags and are consequently ready to use at all times.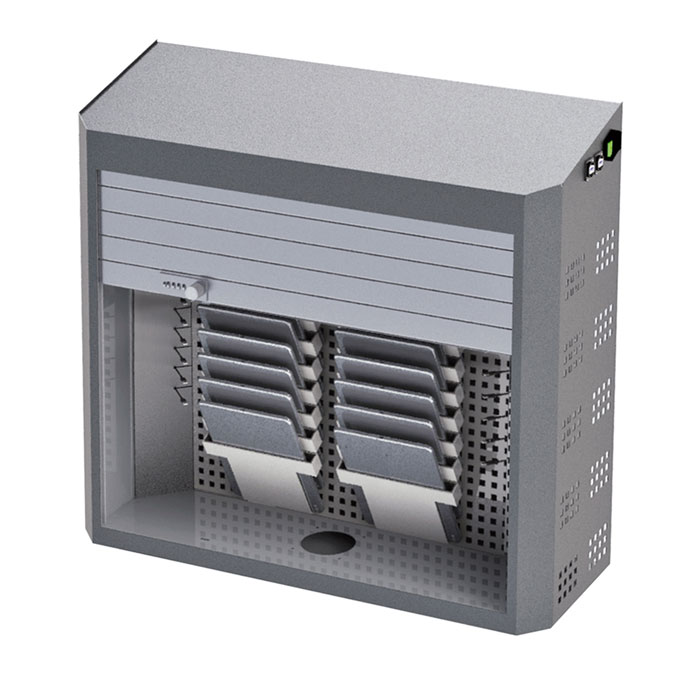 ateWall
The wall box can be individually expandable, depending on your personal wishes. In the illustration you can see a wall box with the slide-in drawers for tablets.  
ateWall
Technical details

Wall box for 16 tablets or 4 Softbags each for 5 tablets
Our wall cabinet for an individual installation tailored to your requirements.
Exterior dimensions: 810 x 275 x 750 mm (WxDxH)
Space between shelves: 80 mm
Weight: ca. 28 kg, without devices / bags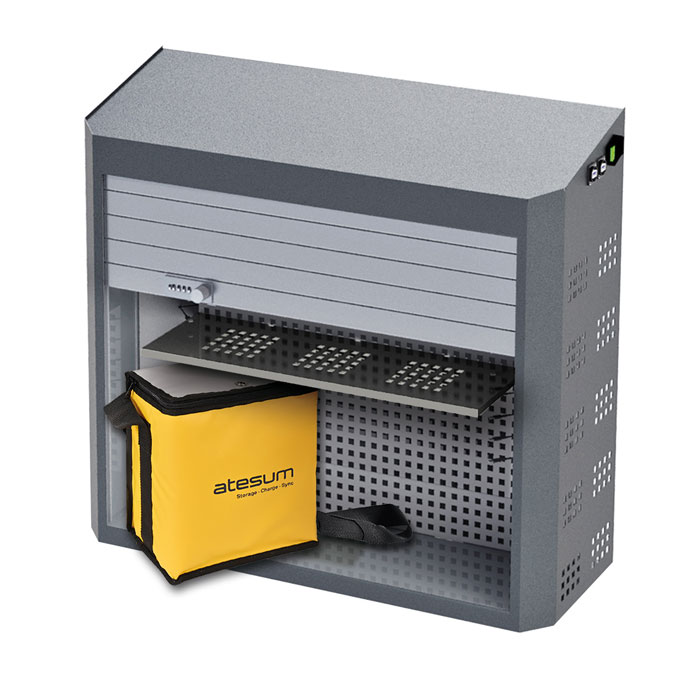 ateWall
The ateWall provides the capacity for storing up to four Softbags.