Robust and stackable hardshell cases made of high-grade plastic for safe storage and easy transport.
The robust hardshell cases made of high-grade plastic are stackable and interlocking to assure safe transport.  Inside the case there is an anthracite coloured hard foam insert with compartments which hold the portable devices. This provides them with optimal protection against impact and allows them to be charged at the same time, even if the lid is closed. The power port with switch and other connector ports (optional) are located on the outer right side. There is enough space in the floor of the case to store EU/CH power strips, USB-A or USB-C chargers.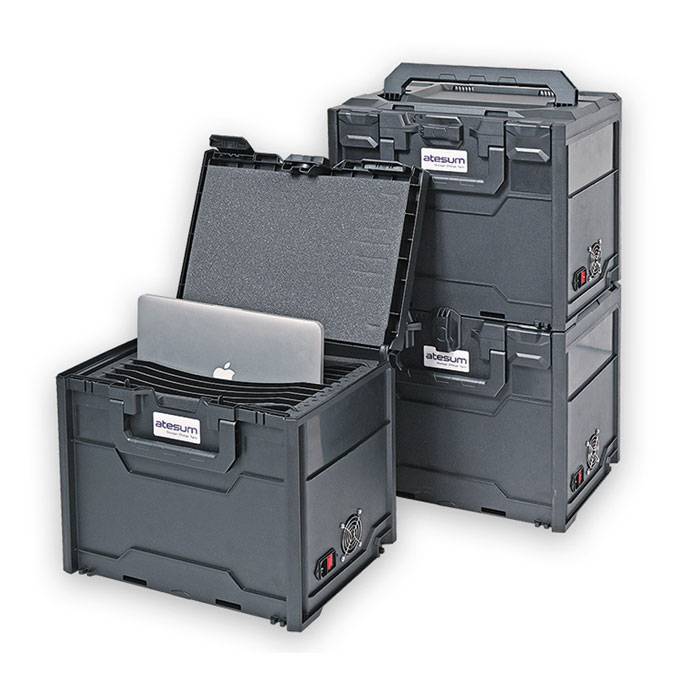 Storage and charging for up to 12 (15 to 32 mm) tablets
Exterior dimensions: 396 x 296 x 340 mm (LxWxH)
Number of compartments: 6 to 12
Dimensions of compartments: 280 x (15 – 32 mm) x max. 225 mm (LxDxW)
Weight: ca. 3,8 kg, with foam insert, without devices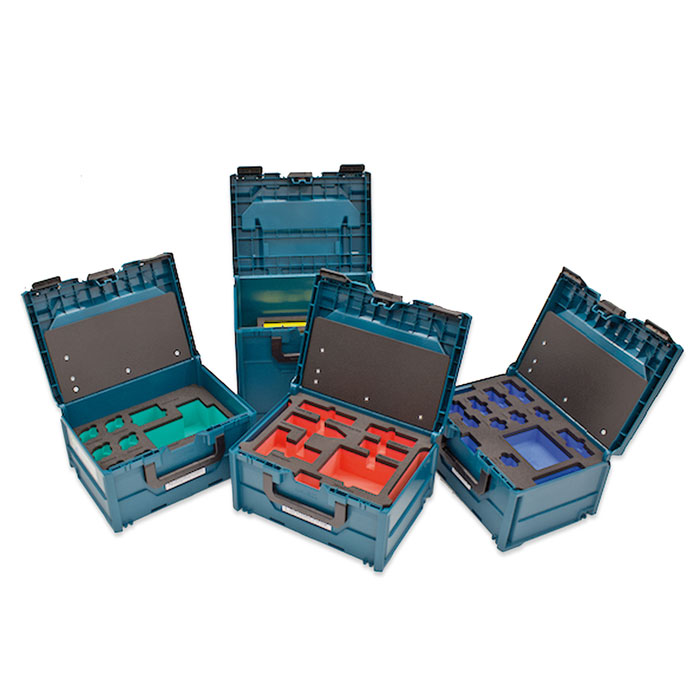 ateBox
Our stackable boxes are available in a wide variety of configurations.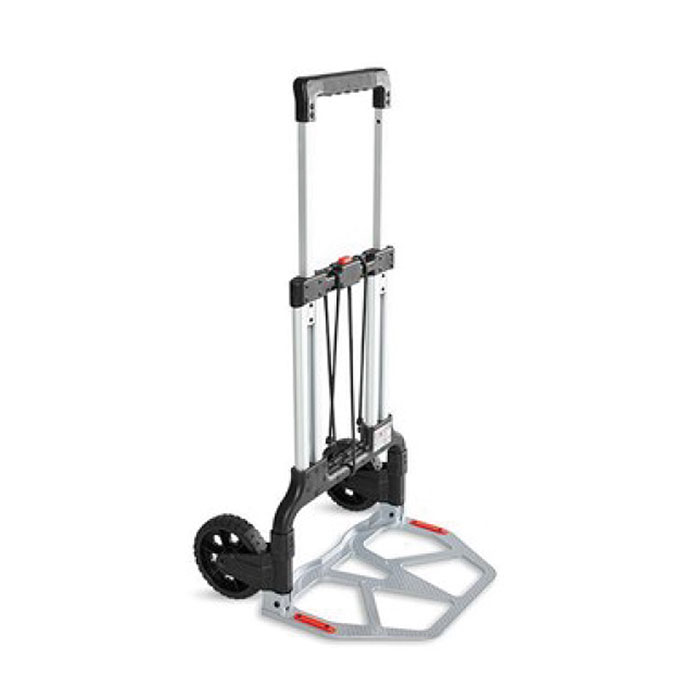 Our trolley as well as the customised transport cart
are optimally suited for transporting our stackable boxes.