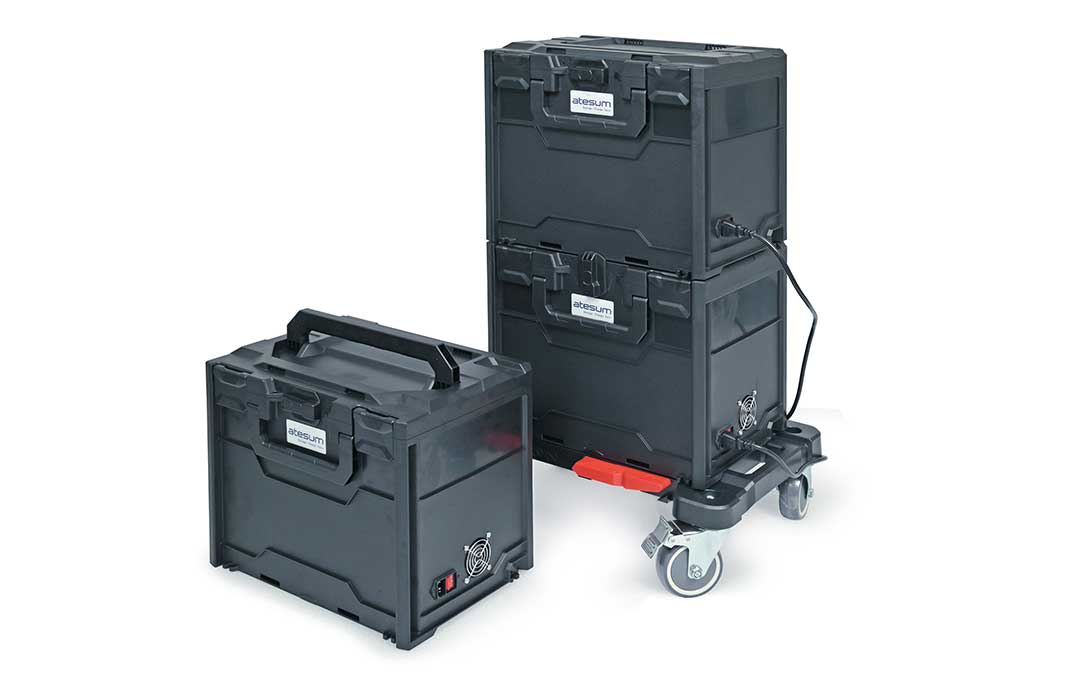 Safely store and charge up to 36* tablets at once – stored in three boxes. Furthermore, this storage solution for your mobile devices should be easy to transport and protect your devices from vibrations? How does that sound to you? With the ateBox, this is exactly what is possible.
The ateBox is an innovative solution from atesum AG. The robust and stackable hard case made of high-quality plastic is ideal for safe storage and effortless transport of up to 12 to max. 36 tablets.
Curious and/or interested? Watch our video: https://youtube.com/shorts/InNbgTMdz60?feature=share
Click on the product page for more details: https://atesum.com/en/products/hardshell-boxes/
We look forward to hearing from you via the contact form below. We will be happy to advise you and provide you with an offer that suits your requirements.
* Up to 12 tablets can be stored in one ateBox. When using three boxes (stacked) and a trolley or transport cart, for example, up to 36 tablets can be stored and charged as well as easily transported.
ateBox – storage and charging for up to 12 (15 to 32 mm) tablets