The compact atesum universal case for storing and charging 16 tablets. Our unbeatable price / performance offer!
The ateCase 01964 is a modern, lightweight yet sturdy plastic case made of recyclable polyethylene and is available in three sizes. With two wheels and a pull-out handle, it is easy to pull even with heavier weights. The case is suitable for storing, charging and/or synchronizing notebooks, or tablets. A custom-fit foam insert provides secure protection for devices. Equipped with an access point for WLAN or an Apple TV, this is the perfect solution for the mobile classroom!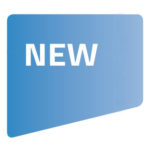 Tablet case for 16 tablets with charging function.